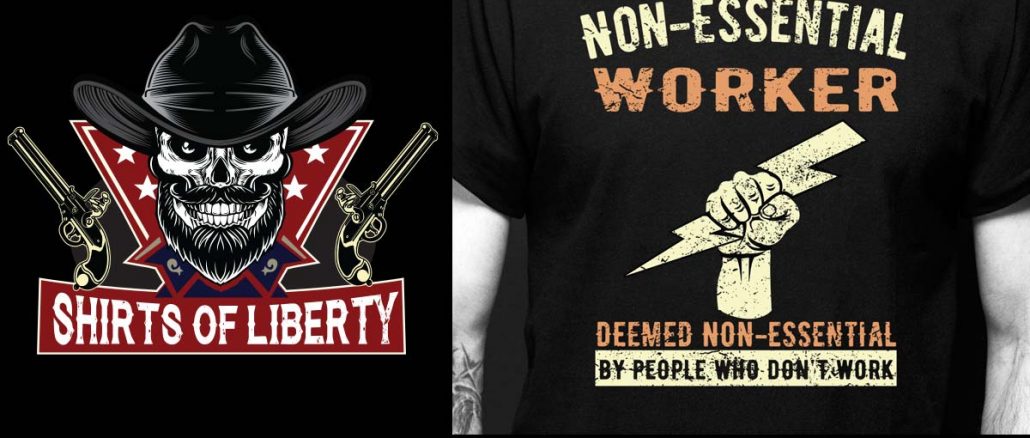 For all of those who have been emailing us asking if we are open and if they can still order shirts, YES WE ARE OPEN.
We're not going to let some asshole politicians tell us when we can and can't work! We apologize that your order may take a bit longer than normal because of the Coronavirus hysteria and certain pieces of shit who call themselves governors who seem to think they can tell people who is and who isn't essential!
Currently, our orders are about 10 days out for production time, but we are still printing shirts, and you will get your shirts! We apologize for the delay, but we are working our asses off to get them out to you!
In honor of all the governors who have never worked a real hard days work in their fucking lives, but have deemed us hard-working Americans as non-essential…